Bringing drawings to life- RHSC and DCN fabrications
Earlier this month, NHS and Ginkgo staff were hosted by Dress for the Weather for a tour of fabrication and production sites across Glasgow to see and feel samples of materials going into the new RHSC and DCN. This is an exciting phase of the ATD programme, seeing drawings and conversations realised in the run up to installations.
Here, illustrations of DCN waiting area benches come to life at the Glasgow Sculpture Studios where samples have been produced.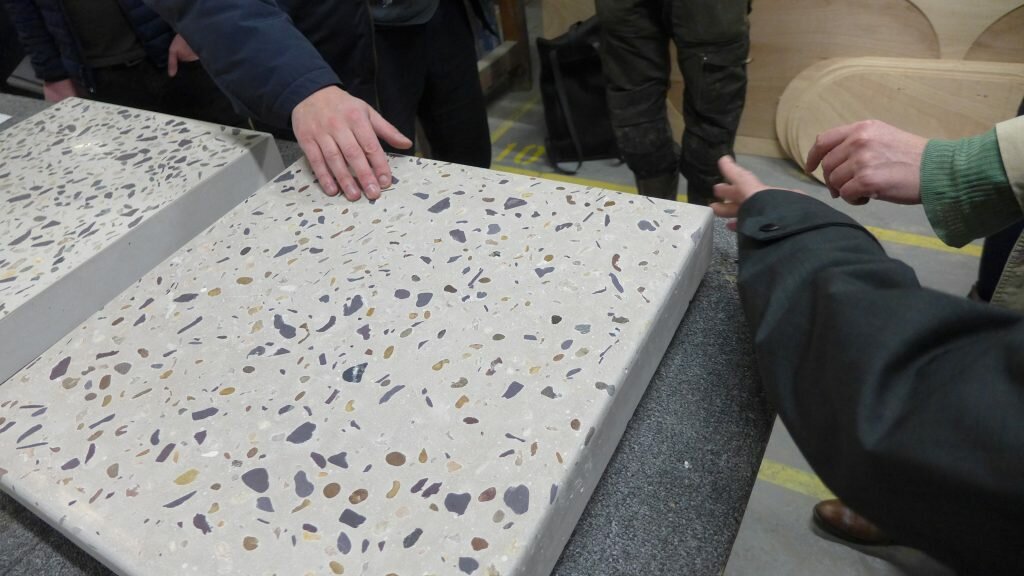 Patterns for panels that will feature in interview rooms and sitting rooms have been informed by patients after a series of engagement workshops. Designed by Bespoke Atelier and fabricated by Kelsen, the images include references to The Meadows and a range of exotic animals. We're pretty sure you'll find a new animal hiding away somewhere every time you look at the printed panel!