Hospital Impressions- visual research drawing workshop
Over the past 6 months artist residents Hans K Clausen and Kjersti Sletteland have run workshops across four Edinburgh hospital sites with a diverse group of staff, patients, relatives, visitors and allied staff inviting them to stop for a moment, take a few deep breaths, gather their thoughts and squeeze a ball of raw porcelain (an artistic take on the use of a stress ball). This has resulted in collection of over 600 unique porcelain hand impressions, referred to as Hospital Impressions. These have been kiln fired at the Edinburgh Sculpture Workshop and will be presented with correlating information and reflections from the participants. The demographic encompasses a 4 day old baby to an 88 year old orthopaedic patient, a consultant paediatric neurology surgeon to a 1st year medical student, a depressed adolescent inpatient to an animated hospital construction worker.
Collecting these 'porcelain artefacts of moments' and experiencing the conversations that happened at the point of their creation has got the artists thinking critically about them; their value, their meaning, their individuality and their oneness, their immediacy and their ambiguity, their truth and their potential mythology.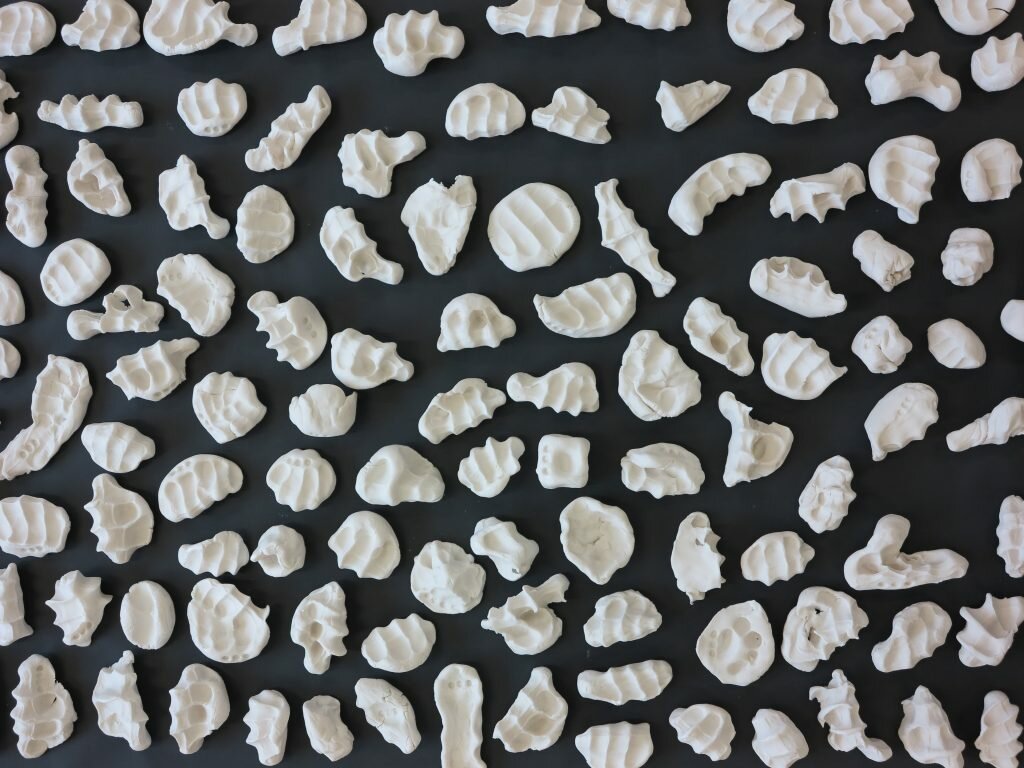 This creative and critical thinking process will now be widened out in a public engagement event taking place at the Alt-w LAB in Edinburgh's City Art Centre on 22 November 2017. During a morning of drawing under the tuition of Jill Boualaxai, Stuart Campbell and Jessica Mezger, the general public will have opportunity to explore the Hospital Impressions 'artefacts' through creative looking, drawing and writing. The drawings created on the day will capture immediate reactions to the volume, shape, material quality and interpretation of artefacts and the images will become contributions to the final project. Book a place on this visual research drawing workshop by visiting Alt-w LAB's Eventbrite page.
In another approach to expanding their creative critical thinking, Hans and Kjersti will also be hosting a Research Discussion Panel on the afternoon of the 22nd. An multidisciplinary panel of interested professionals and academics have been invited to react and respond to the Impressions from their own specific areas of knowledge, expertise, experience and imagination. The panel will be chaired by
Jonathan Wyatt
, Director of the
Centre for Creative Relational Inquiry at the University of Edinburgh
, and will take place in front of a small invited audience. If you would like an invitation to this please expressing your interest.