Introducing: Jeremy Weller and Hans K Clausen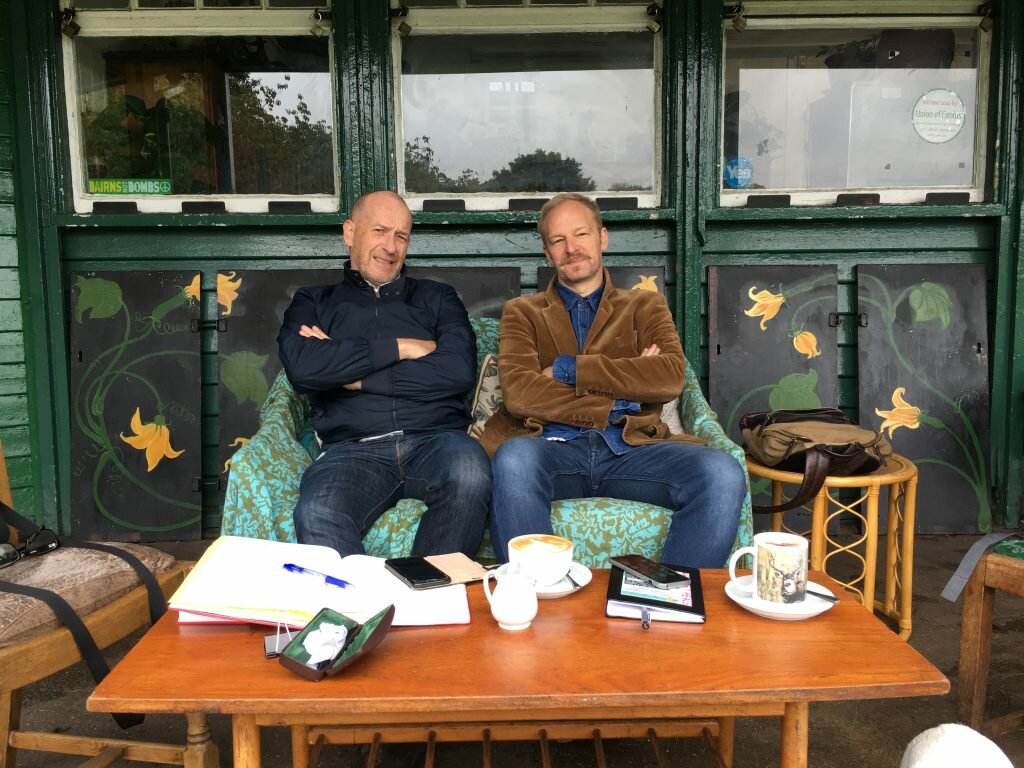 Artist residents Hans K Clausen and Jeremy Weller have been exploring the relational elements between the staff, patients and communities around DCN, Sick Kids and CAMHS, both in their existing and future sites. Investigating different ways people meet in hospitals, ways relationships are formed and how people come together in medical settings they are asking in their project Hurts and Heals, 'What does hurting mean and what are the expectations around healing?'
 
Having met with people across all areas of the hospitals, Jeremy and Hans have been collecting conversations, stories, images and recordings to inform their work. Focusing on the inside/inside relationships as well as the inside/outside relationships, Hurts and Heals aims to express the breaking down of barriers between staff and patients; staff and staff; wards and wards.
Engaging with people has not only helped Hans and Jeremy refine their ideas but it has also pushed them to challenge the way they think about their roles as artists in the ATD programme. Hans says, 'There's a big challenge from conversations about what happens to us in the process. Am I here just to deliver something or is there something more of myself I can give?' Jeremy reflects, 'How does art function in this role? What is the role of art here? I'm going to look more at that and actually bring my art more into the middle and tip my research on its head. Because I've been going out and deep into the NHS, into communities and now I'm going to go into me and say, "What does me as an artist think of all this and how that might impact and lay bare the process of art, my process of art?"'
Drawing on Hans's background as a sculptor, Hurts and Heals has so far collected hundreds of unique impressions in porcelain china from a wide range of people in the hospital community. Through public outreach visits, this strand of Hurts and Heals-  called Hospital Impressions- invites people to stop for a couple of minutes, take a couple of deep breaths and squeeze a ball of raw porcelain. After participants have created their impression in porcelain, they are asked to write down what the experience made them feel or think and this goes to create a physical artefact of an individual's moment in time. Hans developed the idea for Hospital Impressions after a conversation with a nurse who shared with him ways in which patients have left emotional impressions on her and his own observations of the impressions people make passing through places, like lipstick on cups, doodles on paper or old postcards on noticeboards.
How sculptural outputs might combine with Jeremy's specialism as a theatre director for a final piece of Hurts and Heals is something the two are exploring.