Introducing: Susana Cámara Leret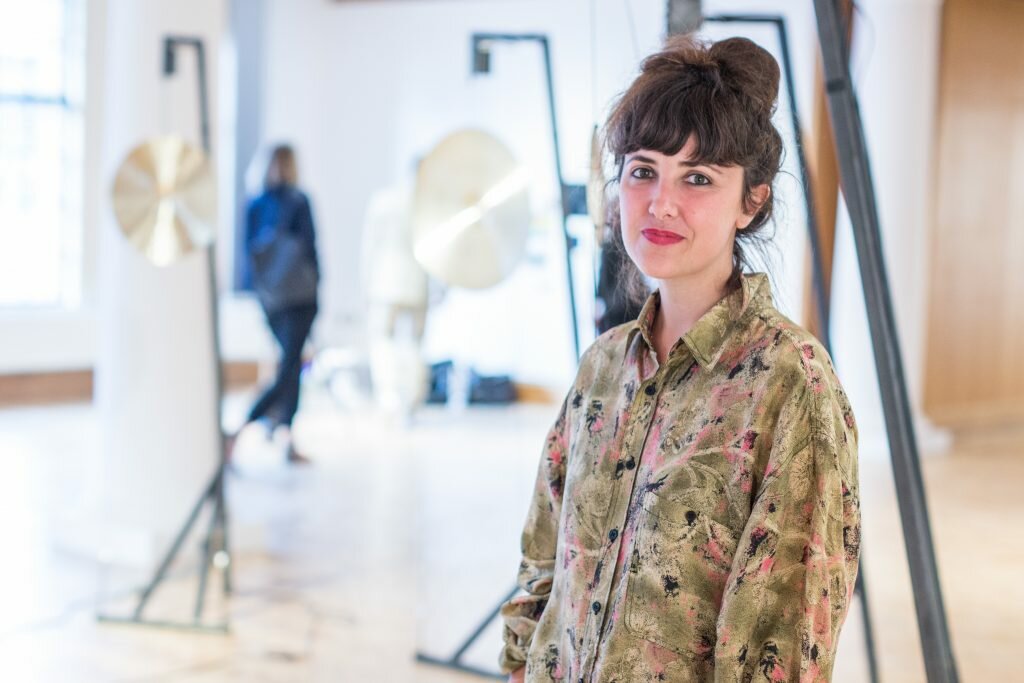 Exploring ways in which smells encode memories, Susana Cámara Leret's focus during her DCN fellowship is on experimenting with organoleptics: the involvement of the sense organs in medical settings and considering 'health ecologies' through stories of aspirations. Susana started her work by spending time with neuroscientist Norman Dott's case notes in the Lothian Health Services Archives. There she uncovered stories from DCN in the 1920s and 1930s, when smell was referred to as a symptom, for instance olfactory hallucinations or varying smell abilities between right and left nostrils.
Susana has also spent time with Consultant Neuroradiologist Dr Pete Keston who told her about a medical intervention, embolotherapy, which is the intentional blockage of an artery to control or prevent hemorrhaging. A liquid agent called Onyx can be used in embolotherapy and when it is, the patient will have breath with a very distinct smell which can last up to a week. On investigation, Susana discovered that as the body breaks down the carrier substance used to carry Onyx to the brain, it produces a molecule that is expelled through breath. This same molecule has a natural occurrence: the key signalling cue of the Dead Horse Arum Lily, a giant flower that smells like rotting flesh.
Susana is now exploring molecular landscapes- invisible elements we sense through smell- and the associations we might apply to them to ask: How might experiences from medical settings extend beyond hospital walls into people's homes and vice versa?
Other articulations in matters of care
Susana recently carried out a series of smell-memory sessions with doctors, nurses and hospital staff using cards that had been impregnated with the smell of Onyx. Doctors mentioned having a garlicky taste in their mouths after handling Onyx and nurses talked about knowing an Onyx patient had arrived in the ward because the smellscape had been changed so much by the agent. One nurse said the smell of Onyx reminded her of playing by the sea as a child while another said she could no longer cook asparagus because the smell reminded her of unpleasant experiences on the ward with Onyx patients.  

The molecule found in the smell of Onyx is produced by some sea algae and also when certain vegetables like asparagus are cooked. Illustrating the hyperlinked nature of smell, these stories bring into question how we think about and address medical environments.
You can see Susana's work as part of the Thought Collider collaboration exploring substances, spaces and processes of affect at Alt-w LAB, City Art Centre, 2 Market Street, Edinburgh until August 27th.