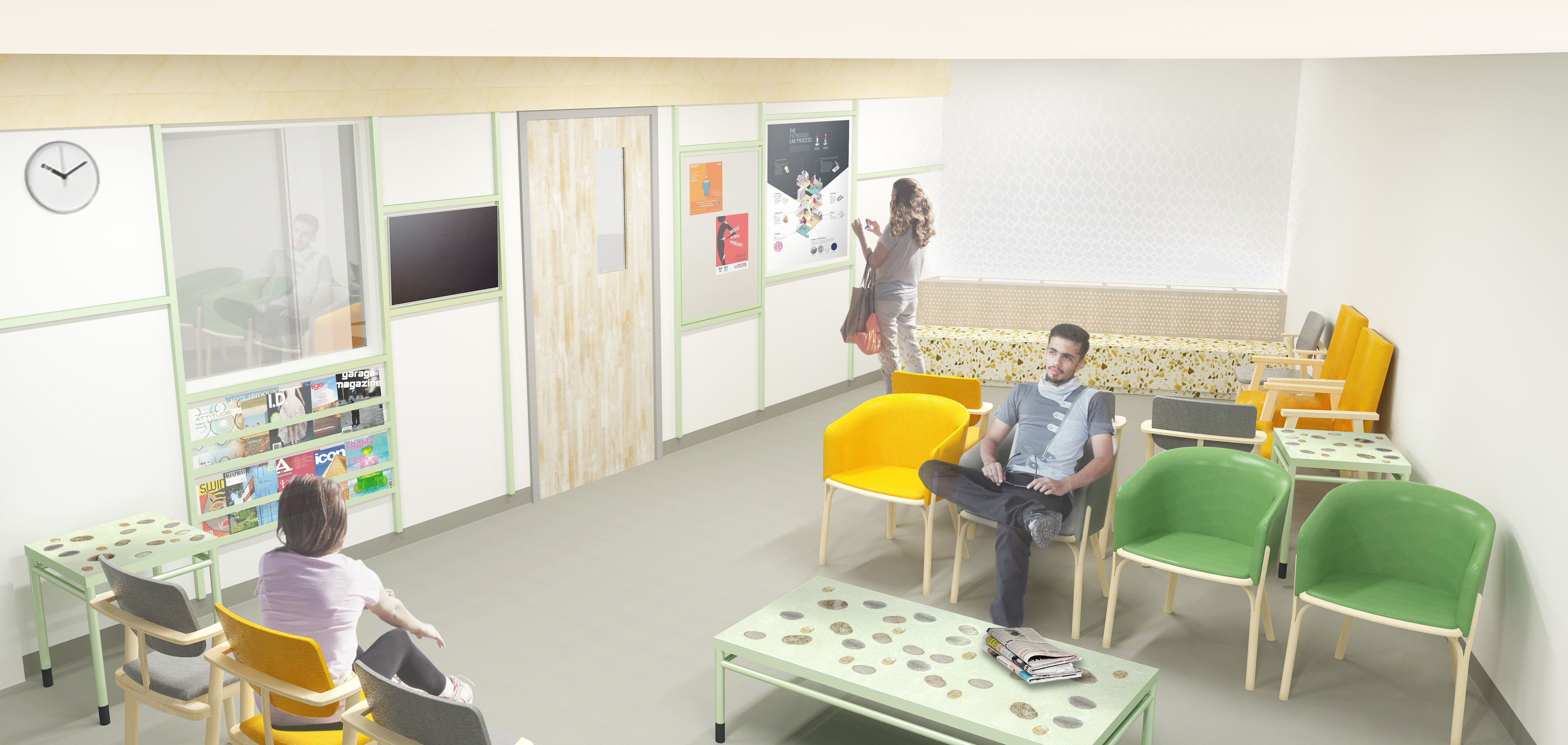 Patient distraction and personalisation
Themes running through the entire ATD programme include patient distraction and personalisation in support of clinical provision. The programme aims to create a non-clinical, safe and therapeutic environment with areas of enhancement through the inclusion of integrated areas of colour, pattern, furniture within communal spaces to provide a patient focussed environment. In this way, the patient doesn't feel lonely and depressed, but participates in the process of his recovery in interaction not only with the medicinal composition, but also with the projected space, as you can read in advance writing, this has a positive effect on recovery.
RHSC and DCN interview rooms, sitting rooms and drop in centre
designed by Dress for the Weather show case our approach. In the RHSC drop in centre and waiting rooms, there will be a focus around an 'anchor table.' The idea for anchor tables came following engagement with staff, patients and families who said that sometimes, upsetting discussions happen in these spaces and it can feel awkward or unsure how to act. The anchor table, positioned in the middle of a room, acts as a center point and a place to focus a gaze and to help make difficult situations more navigable.
DCN waiting rooms
will
incorporate
distraction walls and upgraded
colour
schemes.
New artwork will include posters illustrating different medical procedures in an effort to help staff communicate what they do in a visual way. Upgraded furniture, designed wit
h input from staff and patients, will suit a spectrum of body types, conditions and lengths of stay and will users to feel comfortable and secure.